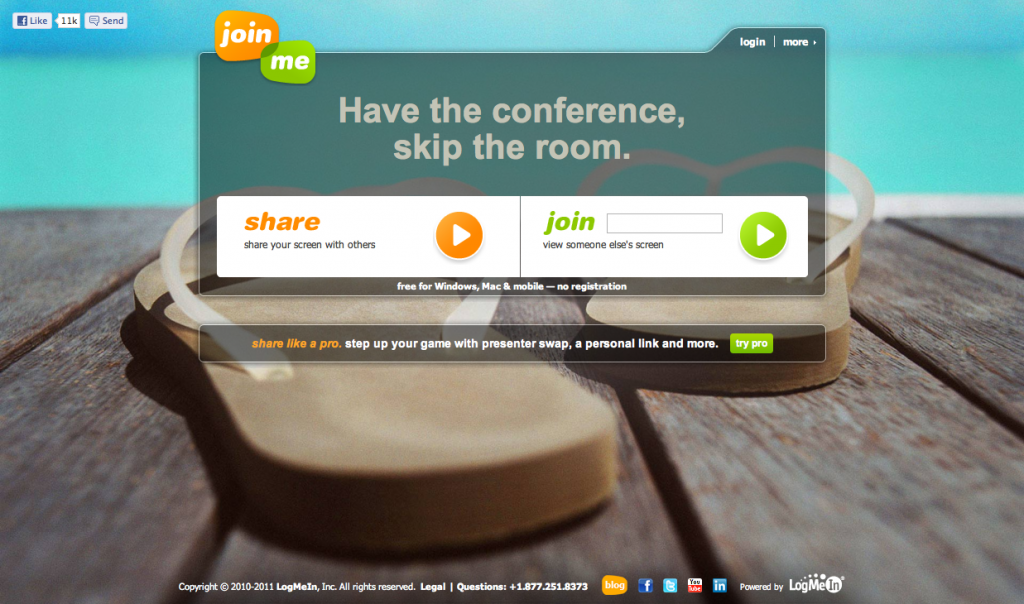 There are a number of screen sharing applications out there. Some work to varying degrees on both the Mac and PC.
If you ever attended a webinar and had to go through installing software and plug-ins each time, you may have said never mind.
Screen sharing should be easy.
I've tried many solutions and found that there was always something difficult or unsatisfactory about the process.
Today, I was introduced to "join.me" an online provider that doesn't make you sign up for an account, give them your e-mail, and in a few seconds you can be sharing your screen and inviting up to 250 other people to join you.
I forgot to mention that it's free. They have a Pro version as well. I can't wait to take it for a spin. Screen sharing is a great way to collaborate at a distance.
If you have the need to share information, if you do training, or if you'd like to get help and troubleshooting problem on your computer, real-time screen sharing is a great option.